The Dangers of Non-Disparagement Agreements on the Tech Industry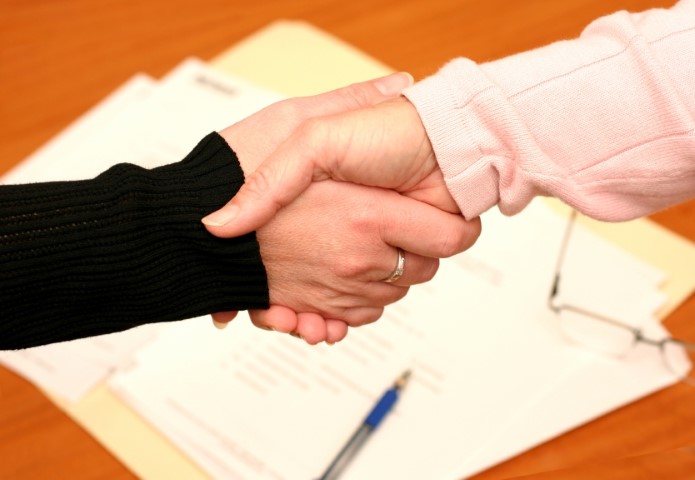 Non-disparagement is an arrangement where one or both parties agree not to say anything negative about each other.
Companies try to position these as beneficial since they agree not to say anything negative about you. While at first, you may think that these make sense, as inflated or false statements could be harmful to either party. The fact is you are protected from employers making negative statements about you that could impact your livelihood. If you make false or inflated statements, established laws against libel and slander can be used against you by your employer.
So why do employers often do this? The keyword here for your employer is reputation. These clauses are written for the sole purpose of an organization to retain their "built" reputation so that they can continue business as usual without concern or consequence for their behavior unless it causes them criminal charges. Employees who speak out to the media, write a review, or speak to professional organizations, regardless of the basis of fact, can find themselves in court and ordered to take it down, or pay for the perceived damages caused to the organization.
While oftentimes, it is long and arduous for an employer to pursue these claims, the threat is greater than what they actually gain. They know you likely don't have the financial ability to defend yourself, and you'll settle out of court to avoid the potential debt that comes with being involved in a lawsuit. That fear often paralyzes employees from speaking out or leveraging their protected rights. States are now actively coding the right to comment about your employer in public so that you can leverage the power of the State's Attorney's office should an employer attempt to silence it.
Non-Disparagement is Market Manipulation
Non-disparagement is a form of manipulation both to the consumer and employee marketplaces. By allowing companies to control the narrative of their public image to the point where they can seek legal damages for truths spoken, the market becomes a fallacy that discourages honest dialogue and prevents market forces from dictating winners and losers of the marketplace.
As a consumer to a firm, you are provided an inflated image that may not accurately represent how products and services are being made or provided. Imagine you are a retail buyer who is seeking to purchase a product to sell and you must ensure products are not made with child labor overseas. The information is not public, but the employee you are talking to has seen this happening. If they are under a non-disparagement agreement, they could lose their job or be fired for disclosing that information to you. The information comes out, your retailer becomes a target of social anger surrounding the practice. "We did the due diligence," you say, but the employer had bound their employees to a non-disparagement clause that resulted in an unknown risk to your organization and now you are paying the price. Certainly, you can sue, but the damage is done to your organization.
As a potential employee, you may not receive credible or honest information surrounding the management or cultural practices of the organization. So you may join on, excited to be part of a team. The company claims they are diverse and seek to include everyone! Then you recognize that it ends up having poor management, that women, LGBTQ, or People of Color are often degraded, or you discover their "unlimited PTO" can never be used. Unfortunately, bound by the limits of the social safety net, you're now required to work for that company for some time before you could attempt to collect unemployment. You may also be unable to find other employment for some time or find yourself at a disadvantage in getting hired by someone else, accepting lower pay or benefits to get out of the situation, or ending up in financial hardship. If you speak out about the situation to a reporter, on social media, or to someone else and the company finds out, you could end up terminated or being sued for damages. Yes, being forced to pay damages for your employer's negative behaviors. How is this ethical? 
What Can Be Done?
Regardless of being a consumer or employee, reach to your elected representatives. Demand legislation that outlaws non-disparagement be passed and point out concerns on how this is market manipulation and serves to harm a free market.
As a consumer, start looking for signs that something may not be right. Ask your partners and vendors if they force their employees into a non-disparagement arrangement, encourage them to drop such clauses. Begin asking tougher questions that you would need to ask to calculate any risks or concerns, and factor that into your overall risk profile. If a company places this on all workers, seek a new company. If you notice an unusual amount of repetition or marketing lingo in reviews, approach them with skepticism.
As an employee, stand your ground and that of your co-workers. Request the removal of these clauses from employee agreements or separation agreements. Seek out a union that can empower you as a collective to change the terms of the agreement. Find ways to anonymously post your experiences while reducing the risk of them being tied back to you.
While sometimes we want to do scathing reviews of our employees because we're just exhausted and frustrated, if we just go off into profanity-laced tirades, it's less likely to be taken seriously by those digesting it, and should it become attributed to us, could impact future employment just on the grounds of its content, and not necessarily the validity of any concerns or issues addressed. It's also more likely to end up in legal trouble. While some review sites promise to do their best to protect your privacy and even actively defend demands (such as Glassdoor), a court may compel them to produce evidence that could end up linking you. Avoid any detail that could help identify who you are. If you have the financial means, and you find a company's claims in your employment don't match up, levy a suit against them and specifically target the clause as a means of manipulation.
If you feel it's appropriate to let the world know about something, then please do share your experiences. It is up to all of us, to fight for a better industry and a better world. When consumers and employees fight back, we are all better off.