Microsoft Ignite 2021 – Day 2 Quick Recap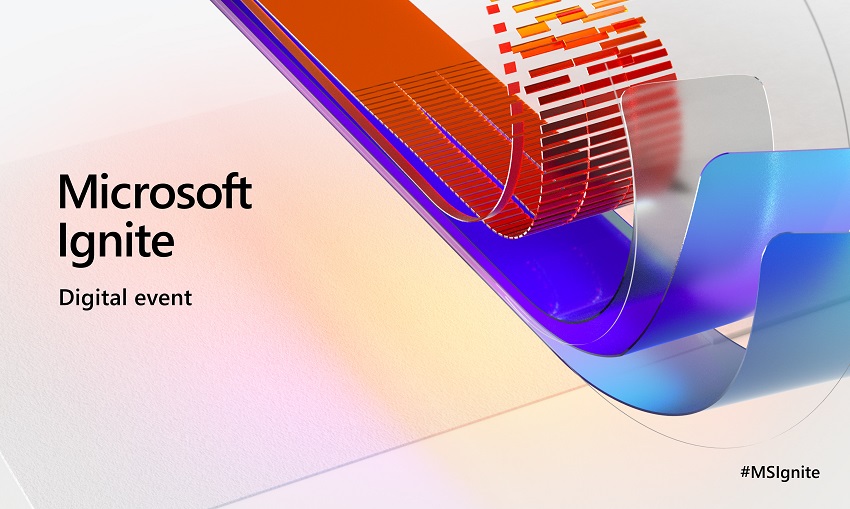 As day 2 comes to a close for Microsoft Ignite 2021, here's the quick recap of various cool things I've learned. Look forward to more comprehensive coverage of everything Microsoft Ignite 2021 had to offer in the coming days.
So what did I get to learning about today? Let's explore it.
Windows Server 2022 is in preview! I'm excited to try this out as it has a number of improved features such as Credential Guard and TLS 1.3 enabled by default! More details to come as I get to explore the preview. Read the announcement.
Azure Automanage can hot patch a Windows Server VM running in Azure IaaS. In a demo during the event, they applied a hot patch in 16 seconds while a multi-RB copy was occurring, with no downtime. Looking forward to trying this out!
Windows Admin Center version 2103 was released, which has a number of improvements, include a new preview of the Event Viewer feature which definitely steps up a much used component. Did we mention it's also available in Azure now?! 🤯 Read the announcement.
Power Automate Desktop, which used to be a paid feature, is now free and soon to become integrated to Windows 10 by default. How awesome is that?! Read more from TechCrunch.
The Best and Worst of Security – There was a great (but short) table talk on some of the best and worse practices in Security which was extended onto the Microsoft Tech Community. Click here to join the conversation. If you are not a member of the Microsoft Tech Community, get on it! It's been an invaluable resource for networking, skilling up, and staying more up to date with all the Microsoft stuff. Not to mention Tech (and Security) are team sports. Be a part of it!
Are all the changes to Microsoft 365 blending together? Get more insight and clarity by checking the Microsoft 365 Roadmap.
Looking to engage on the growing changes in Diversity and Inclusion? Consider attending Microsoft Include on March 17. A digital event that gathers some of the top experts in D&I. to discuss how we can drive systemic and individual change, share stories from communities, reflect on the journey so far, and commit to the work still to come.  Learn more about Microsoft Include.
Microsoft Viva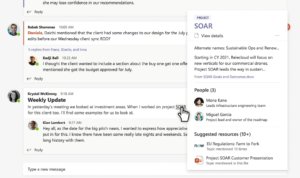 There were additional details provided regarding Microsoft Viva, the new employee engagement platform that integrates within Microsoft Teams. It's broken down into 4 components, starting with Topics, Connections, Insights and Learning.
Viva Topics is intended to help you in finding an expert within the organization, understanding acronyms, or finding the right content. They referenced it like a Wikipedia that filters data through AI. You can also curate the information with topic pages.
Viva Connections provides a company branded experience that brings company news, conversations, and other resources. Desktop experience comes out this month, with the mobile version coming soon. SharePoint and Yammer are considered pre-requisites.
Viva Insights is focused on addressing the nearly 76% of workers in the US who are experiencing some form of burnout. For the user, you'll be able to better organize your day, get reminders about breaks, and help manage stress. Virtual communities and integration with Headspace is coming soon. The information you see as a user is private, and your manager or higher-ups do not have access to it. Metrics regarding stress and burnout are de-identified to protect your privacy. For managers, you'll see anonymized data allowing you to identify work patterns, along with stress or burnout risks and for organizations, it provides insight into company-wide patterns to address complex challenges and space planning.
Finally, Viva Learning offers a Central Hub for learning to discover and share micro learning content and courses. the courses could be your own, or those from LinkedIn Learning, Microsoft Learn, Skillsoft, Coursera, Pluralsight, or EdX. You can pin learning tabs to Teams channels. Managers can recommend courses and check the progress on learning.
Microsoft Teams
There were some additional details from the various Teams improvements and announcements that I thought were important to note:
You can do breakout rooms in a webinar with up to 1,000 people.
Video capability in events for all participates is limited to the first 1,000 people, the remaining are "view only".
The webinar feature is included with the E3 and E5 license levels, but for features such as custom lobbies, you'll need an Advanced Communication License SKU.
In the next two quarters, expect the ability to add multiple hosts to a meeting.
Meeting recordings are moving to OneDrive / SharePoint instead of being on Stream by default. You can enable this change now.
The 1,000 user limit for interactive live events also applied to interactive meetings, raising that original limit from 300.
Q&A support for 20,000 person webinars is planned to come later this year.
Registration-based webinars are limited to 1,500.
For End 2 End Encrypted conversations, if you need to add someone into the conversation, you have to disable encryption first for the meeting.
Additional learning resources to skill up with Teams https://aka.ms/InsideMSTeams (A podcast) and https://aka.ms/TeamsOnLearn which includes interactive guides along with the expanding library of Microsoft Teams oriented content.
New Security Focused Certifications
Checkout the Microsoft Learn mini site surrounding the new security certifications at: https://aka.ms/MicrosoftSecurityMSLearn
SC-200 for Microsoft Certified: Security Operations Analyst Associate
SC-300 for Microsoft Certified: Identity and Access Administrator Associate
SC-400 for Microsoft Certified: Information Protection Administrator Associate
SC-900 for Microsoft Certified: Security, Compliance, and Identity Fundamentals
Identity Roadmap and Improvements
Authentication context is now in public preview for Conditional Access.
ADFS Activity & Insights Report is general availability which accesses all AD FS applications for compatibility with Azure AD.
AWS Single Sign-On app is now pre-integrated with Azure AD and available in the app gallery so you can connect Azure AD to AWS SSO.
Azure AD App Proxy support for header-based authentication is generally available.
Azure AD App Proxy Traffic optimization by region is in public preview.
Automated Azure AD Access Reviews for all guests in Teams and Microsoft 365 groups which prompts you to review and update access permission.
Identity & Access Administration is one of the new certification exams.
Azure AD External Identities is generally available this month, which provides a way to secure and manage identity and access for customers and partners.
Azure AD Verifiable Credentials is entering preview soon, which lets organizations confirm information about someone without collecting and storing their personal data.
Broader detail on all the improvements and announcements around Identity can be checked out from their extensive blog: https://aka.ms/Ignite2021AzureAD
Also, review the new site focused on Identity, https://www.microsoft.com/identity/.
With that, that concludes my reporting of what I learned during Day 2 of Microsoft Ignite 2021. If you attended, what did you find interesting? What did you want to hear more on? Stay tuned as I write some follow-up articles recapping everything from Microsoft Ignite, along with deeper dives into various new features, abilities, and tech.