Are You a Windows Insider Yet? Join The Ranks!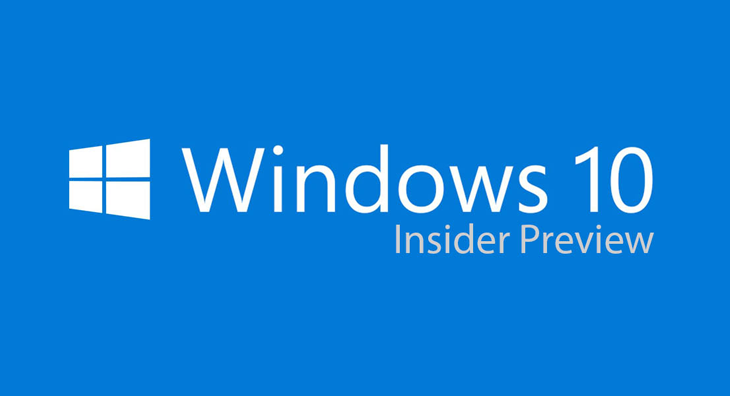 Are you are an IT Professional, developer, or enthusiast?
Do you enjoy tinkering, fixing, or troubleshooting?
Do you want to be part of a community?
If you said Yes to all three of these, then you might be sleeping on something that could make your Microsoft Windows experience more enjoyable! How so? Keep Reading!
Benefits of Being an Insider
When you are an insider, you are part of a worldwide community of users like you that want to shape the future of Microsoft Windows and help resolve issues before they get released to the public. The community has often extended beyond just the digital realm, with local groups meeting and making a difference in their community!
You get to test pre-release and development versions of Microsoft Windows and offer feedback and guidance that may assist the development teams in improving the product for as many people as they can. You can submit this through the Feedback Hub application.
In the Feedback Hub, you can report issues and even provide screenshots or screen record sessions where you replicate the issue which helps them pinpoint the issue easier. Find that someone has a similar problem? Comment on their bug report and up vote it to let the Windows team that this matters to you as well.
The Feedback hub also allows you to stay updated with changes, issues, and new additions. Help test out features or bug fixes the team is needing feedback on by completing a quest! There's also badges, and who doesn't like those?!
Lastly, the Windows Insider team is frequently travelling and you could get the opportunity to say hello to them, score some awesome swag, or let them know you appreciate their efforts! They appreciate that.
What's The Risk?
Being an insider does come with some risks since you are playing with beta or development builds of the Operating System. To help choose how much risk you are willing to take on, as of the writing of this article, the Windows Insider Program offers four tiers of update rings you can participate in:
Skip Ahead – For the bold, the daring, and the daredevils! Unafraid of what their PC's may encounter and willing to take the time to report issues in a more unstable environment. This is the next version of Windows still in development.
Fast – For those who are alright with things being a bit unstable for the sake of being able to provide feedback on the newest preview builds and features. You'll get an OS update once or twice a week, depends on the progress of their development teams.
Slow – For those who still want to contribute, but maybe aim for more stability. You'll get an OS update once or twice a month.
Release Preview – For those who want to be on the retail build of Windows, but get a sneak peak at on-going development of apps, drivers, and other quality updates. This is for those who just want to get their toes wet in the pool of beta software.
When an update goes to install, the updater will take a snapshot of critical sections of the OS so that a rollback is possible in the event of an issue.
To reduce the risk that a rollback might affect file changes you made to say your desktop, documents, photos, music, or video folders, I recommend you redirect those folders. That way they remain untouched during a rollback. Click here to read how you can redirect your profile folders.
My Experience as an Insider
I've been part of the Windows Insider program since October 1st 2014, the day it was launched and I've been in either the Fast Ring or Skip Ahead, the more riskier update rings offered in the program. This has allowed me to test features quickly and provide feedback.
While not recommended by the Windows Insider team, I do like to live dangerously, and I run the fast ring on my home desktop, my laptop, and my surface tablet. However, each system is a different architecture, which does help me limit my potential risk if an update bricks one of my systems.
Since joining the program, I have not had to reformat any of my systems as a result of an OS issue. The rollback and restore features have been solid in Windows 10. When I have had systems rollback from a failed update, the system has come back without issue every time. I commend the Microsoft Windows team for how far they've come on these features. It speaks volumes for how much effort has been and is still being placed into Microsoft Windows.
In terms of functionality, once every few months I may experience a day or few days of reduced functionality on one of my systems because of a driver or application conflict with an update. There has always been workarounds to continue using my systems. However, if there is something that the Insider team notices is going to be a problem, they try to limit the systems it'll target and you have the option of rolling back to the prior update if it caused an issue. Just be sure to report it to them in the Feedback Hub!
Beyond that, the team behind the program has been exceptional and fun to interact with online, through the feedback system, and in person at events. I look forward to remaining a part of this awesome opportunity and community.
So if you want to join the ranks of the Windows Insiders, visit https://insider.windows.com/
Are you a member of the Insiders Program? Sound off! Got a question about the program? Let us know in the comments below. Otherwise, hope to see you part of the program soon!