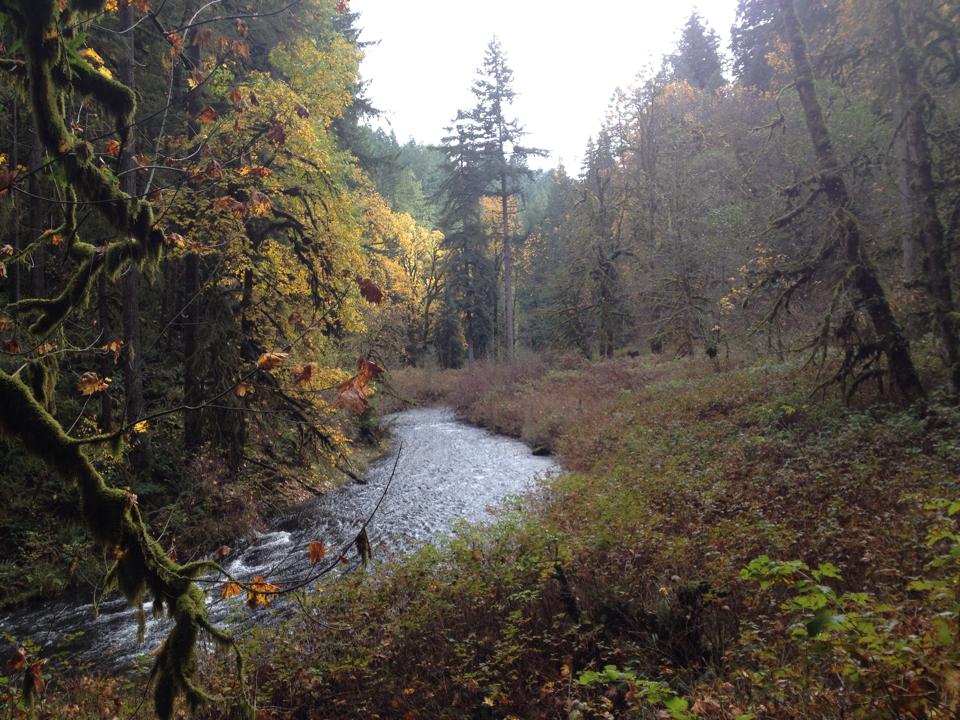 In my earlier blog, The Risk of Burnout in IT, I went over some of the signs and causes of burnout. A condition that has been growing in the IT field and one I'm intimately familiar with. So in today's blog I want to cover some of the ways you can address burnout in yourself or support others.
An important thing to understand about recovery from burnout is that it will take time. Our bodies need time to heal, and we will need time to make positive changes that can lead you out of burnout. Chances are, if you strive to always be going, this doesn't seem ideal, but you'll appreciate it later on.
Some Ideas on Helping Yourself
Helping yourself starts with recognizing that you have to make changes and be willing to do so. I highly recommend seeking a confidant in someone whether that be a friend, colleague, or medical professional. In my experience, having the support of people around me greatly improved my recovery from burnout the 2nd time around. So what are some other ways you can help yourself when you are in burnout?
Finding Your Crew or Tribe – Having a trusted group that you can reach for support from, along with comradery can go far in being able to de-stress from things that get to you.
Spend Time With Who Matters to You – It can be easy to make our job an extension of ourselves, but we can miss out on important parts of our lives, or of those who matter to us.
Limit Your Contact with Negativity – Negative thoughts can be infectious and amplify the negative feedback we may already be having in our minds. It is very easy to find negativity right now. If we surround ourselves with more positive people and situations, it can change how we experience the world around us.
Improve Your Life / Work Balance – Find ways to reduce your obligation to your work. It's not beneficial for you or your employer for you to be working to the point where it is negatively affecting your life. If you find your job can't balance to what works for you, it may be time to move on from it.
Schedule Rest and Vacation – Taking time out to specifically rest, relax, and disconnect from things. Go to a park, do some hiking, go to a concert or other entertainment event. Take vacations as you can throughout the year, even if they are still at home.
Find Other Interests That Shape Around Work Commitments – Things such as volunteering, sports, or learning a hobby. Though try to avoid anything that mimic's what you do at work or you'll have trouble disconnecting.
Avoid Staying Connected to Work 24 x 7 Unless Necessary – Even if you factor in a good life / work balance, you may find yourself constantly checking your phone or email for messages from work. This adds anxiety, uncertainty, and feeling of being trapped over time.
Quiet The Notifications – Start using features of your digital devices such as do not disturb or focus assist, and avoid getting notifications when you don't need to. Schedule specific time windows. If you are spending time with someone important, keep the phone away.
Record Your Successes – Keeping track of your successes can be helpful for when you are feeling down and unaccomplished, and be a good reminder of your progress.
Restructure to Your Capacity – Review your obligations while staying conscious of your capacity and see where you can extend deadlines, build in buffer time, and reduce your availability. It can be hard to say no sometimes, but you'll thank yourself later.
Give Yourself Time – Above all this, we have to remain mindful that these changes are not just a snap of the finger away. They can take time, and we have to continue practicing them for the long-term.
This list was by no means exhaustive and there are plenty of other ways you can make efforts toward recovering. Do what works for you, and please, don't be afraid to reach out for assistance to someone you trust or a medical professional. There is no shame in getting any help necessary for you to get beyond this.
Supporting Those Experiencing Burnout
What about if you happen to see someone in your life experiencing burnout? What can you do to support them? If they approach you for assistance, take the opportunity to listen with a non-judgmental mindset. Meanwhile, you should avoid responses that could trivialize what they are going through like saying they should go on vacation, eat better, practice mediation, or other similar responses. One of the things to remember here, similar to if you were going through it, is that it takes time to resolve, and it involves more than just "taking a break".
Here are some other ways you can support others in your life:
Be An Example – Show that managing your workload is acceptable. Stay home when you are feeling sick. Don't check emails on off-hours unless necessary, and offer others the ability to take on tasks if you often step up. Take time off whether that be breaks throughout the day or vacation.
Encourage Self-Care – When someone you know is considering a positive change to their life or seeking medical care, encourage them to do so and offer to support them in clearing any barriers. For example, if they are unsure how their work will be completed if they leave early for a doctors appointment, see what you can do to help them out as an individual, or as a team.
Defend – Be willing to push back on unreasonable requests that could negatively affect you, your co-workers, or your team, and be willing to speak up to show others that they can do the same.
Close Feedback Loops – This one is a particular pain point for me that many managers never close a feedback loop. If someone comes to you with a suggestion or issue, respond back as best as possible. Don't leave them without any feedback.
Value Different Forms of Contributions – Each member of your team is going to contribute in different ways. Be sure to recognize and appreciate the various ways contribution happens.
Stop The Superhero Status – There is no advantage to overworking yourself to the state of exhaustion and yet we continue to applaud those who work long hours, sacrificing family, life, and health. It sets an unreasonable expectation. Instead of applauding this, we need to understand why someone is working so much, and what can be done to address it. Sacrificing your life and health should not be celebrated for your work.
Learn What Matters To Your Colleagues – What matters to them the most? What do they look for in their work? Is it meaning, belonging, security, freedom, or significance? Find what matters to them the most and how their work plays a role. Knowing this can help you navigate to support them in ways that encourages them.
Be Aware and Reach Out to Troubled Colleagues – If you notice someone experiencing difficulty, pull them aside and ask them tough questions about what might be going on. Listen and offer support where you can, but never try to put yourself in their shoes.
Hopefully this information helps you in dealing with burnout or helping those around you that are experiencing it. If you want to watch the talk I did, click here. Do you have any other tips or suggestions? Feel free to post them below!
Some of this content for my burnout talk and blogs came from what I learned from Sonia Cuff during her talk at Microsoft Ignite 2018, which subsequently encouraged me to speak up and be an advocate in my local community. If you get an opportunity to hear her talk, be sure to see her!