The Next Phase for Syntax Bearror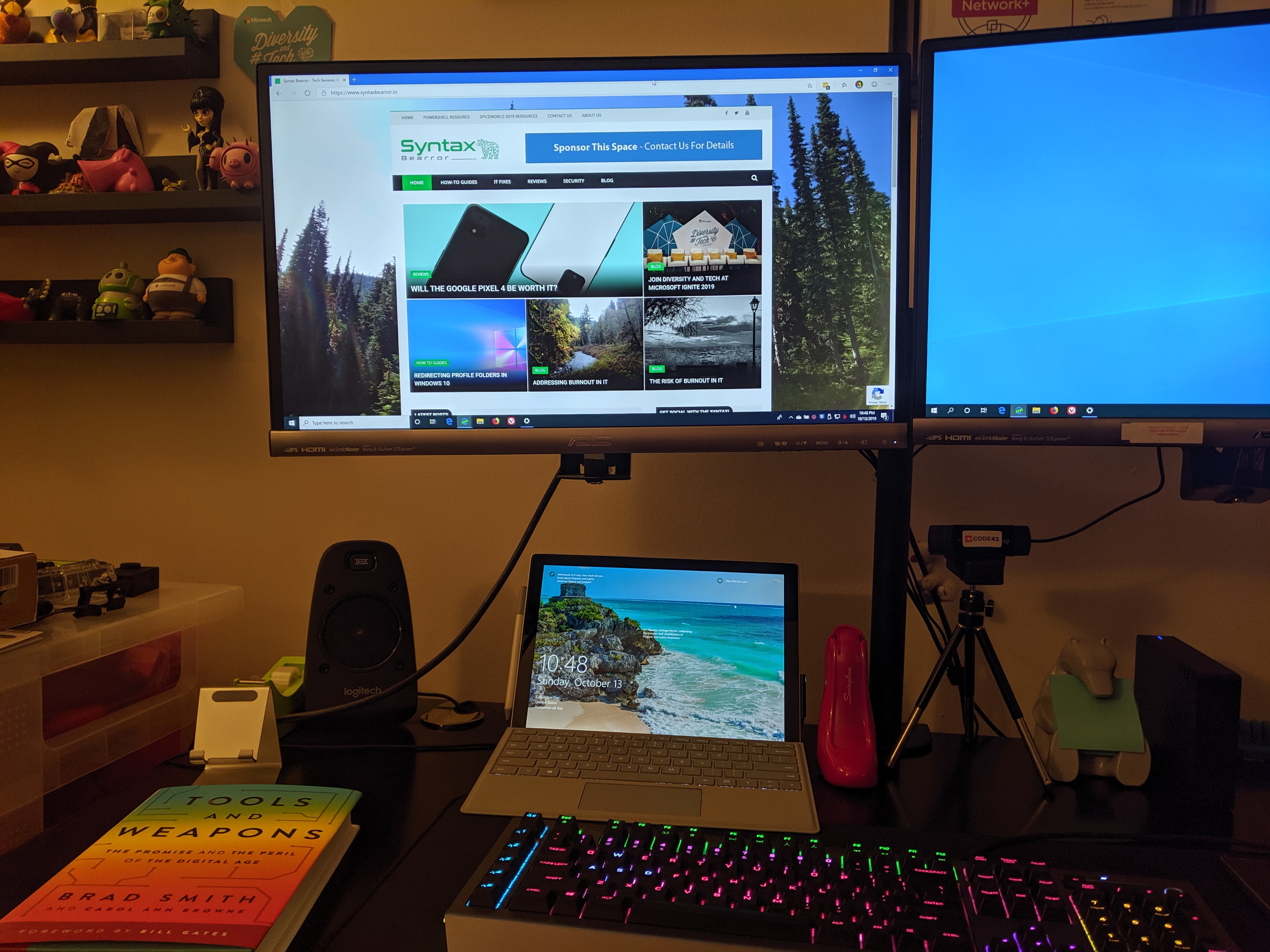 Earlier this year, I started Syntax Bearror as a site where I could culminate my reviews, technical how-to's, and more for the greater community and traffic has been steadily increasing. Now it's time that I announce the next phase of Syntax Bearror!
If you aren't yet, please follow the YouTube page, where I will soon begin posting videos regarding travels to Microsoft Ignite and throughout the conference, along with a weekly quick podcast that provides you details on the craziest tech news from the past week you'll need to know before your Monday meetings. This will also be available in podcast form beginning in December on your favorite Podcast application.
This is in addition to more regular postings here on the website including more reviews, how-to's, and deeper insights into common issues I've or others run into in various environments.
Also, stay tuned for details regarding my talk at SpiceWorld 2019! For those who missed it, you'll want to be sure to attend SpiceWorld 2020 in September next year. Details available at www.spiceworks.com/spiceworld.
Lastly, for those going to Microsoft Ignite, be sure to look out for me and say hello! I'll be speaking as part of the Diversity x Race session during the Diversity and Tech Pre-Day! More details on other events you'll be able to see me speaking at soon.
I look forward to providing this new content to you soon. Thanks for your support!